Celebrating 20 Years video speeches at Vimeo.com:
The Council celebrated two decades of clean drinking water through working landscapes on at the 20th Anniversary Celebration & Recognition Awards Ceremony on Friday, November 8 on the SUNY-Delhi Campus. Five local environmental stewards were recognized:
Watershed Steward Award:
Fred Huneke, Thorn-Ridge Farm
Watershed Agricultural Program Award:
Dar-View Farms
Pure Catskills Business Award
(2 recipients):
Richard Giles
,
Ken Jaffe
Karl Connell Award:
Dan Palm
Special thanks to our 20th Anniversary Celebration & Recognition Awards Ceremony Business Sponsors:
Rettew Engineering

and
Catskill Mountain Forest Services.
Additional monetary support was provided by
Farm Credit East, ACA
, Lost Lake Inc.;
Robinson Bros. Excavating
; and Energy Service Providers.
PLANT THE SEED OF INSPIRATION with these winter workshops...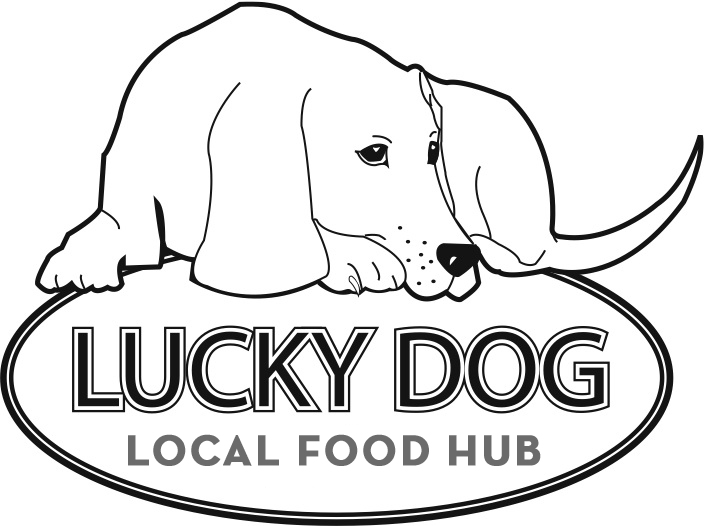 JANUARY 13, 10 a.m. - noon: Lucky Dog Local Food Hub
Producing for the Hub
Workshop #2
:
Producer Needs Identification
at Lucky Dog Farm Store, Main Street, Hamden. Cost is $35 includes local foods luncheon, walk-ins welcome. Sponsored by CADE and Pure Catskills, this farmer-focused workshop will assist those selling through the Hub to meet standards and requirements for distribution.
Click here for all the details and to complete a survey that will help guide the discussion.
JANUARY 16, 10 a.m. - 3:30 p.m.:
Catskill Regional Agriculture Conference
at SUNY Delhi Farrell Hall, Delhi.
Cost is $35 includes local foods luncheon; pre-register by January 4. Sponsored by
CCE Delaware County
and the Council, this farmer-focused conference holds tracks farm management workshops including:.
10 a.m. - Early-Bird Sessions: OSHA Inspections/Farm Safety or Toxic Plants
11 a.m. - Dairy, Livestock, Grazing or Vegetables Tracks
Noon - Local Food Luncheon with George Conneman, Cornell University
1:40 & 2:40 p.m. - Tracks continue
Download the Catskill Regional Agriculture Conference brochure here. Register online by January 4 or call Kim Holden at (607) 865-7090.
JANUARY 24-26:
NOFA-NY Winter Conference: Preserving the Past, Seeding the Future
at Saratoga Hilton, Saratoga Springs. Cost: as per workshop attendance $80-$275. Pure Catskills will be in the tradeshow area again this year and sponsoring NOFA-NY's hallmark weekend conference. Farmers, wannabes and backyard gardeners gather for refreshers, intensives and social outings. Not to be missed!
Find the full roster of workshops here
and
register online
. FMI:
Stephanie Backer-Bertsch, Registration Coordinator
FEBRUARY 1, 10 a.m. - Noon: Backyard Maple Production at the Agroforestry Resource Center, 6055 State Route 23, Acra. Cost is $10. February is the perfect time to start planning your maple sugaring exploration, as maple season is right around the corner. Tapping maple trees and making maple syrup is one of the most time honored winter rural traditions, resulting in a delicious product. This workshop will introduce you to maple syrup production. Ron Frisbee, CCE natural resource educator, is a third generation maple producer, who has been tapping maple trees since he was a youth. The program will also include a tour of the Agroforestry Resource Center's Maple Sugar House. To register, contact CCE Greene County at (518) 622-9820 ext. 0.
Hosted by Cornell Cooperative Extension of Sullivan County, TIME TO CONNECT TO KEEPING IT LOCAL addresses today's local issues on strengthening our food systems. Connect directly with producers of locally grown meats, vegetable, dairy and value-added products through a CSA or direct delivery.

9:30-10:30 What Works and What Doesn't
A Roundtable Discussion for farmers, producers, chefs and food establishment owners who wish to source locally produced agricultural products. Discussion will include seasonal demands, food hub services, ordering, distribution and delivery.

10:30 a.m.-3 p.m. Trade Show and Exhibits
Trade Show is open to the public at no charge. Anyone interested in buying local food for their business or family for the 2014 season is urged to attend.
SAVE THE DATE-MARCH 30:
5th Annual Farm to Market Connection
at SUNY Sullivan,
Loch Sheldrake. Cost:: $35 includes a local foods lunch; pre-register by March 23. Pure Catskills and the Council host this gathering of farmers, buyers, distributors and food system supporters to make connections to move products from the farm out into the market. Tracks for new farmers, on expanding markets and scaling up round out the day. A full roster of workshops and online registration will be availble February 1. FMI:
Beth McKellips
(607) 865-7090, ext. 217
You too can recognize the Council's 20-year milestone with a donate to the Conservation Easement Stewardship Fund.
Donate online at nycwatershed.org/donate
.
Thanks to Phyllis Horowitz for sharing time on Watershed Wake-up Call and What's Fresh From the Catskills on WIOX-FM.